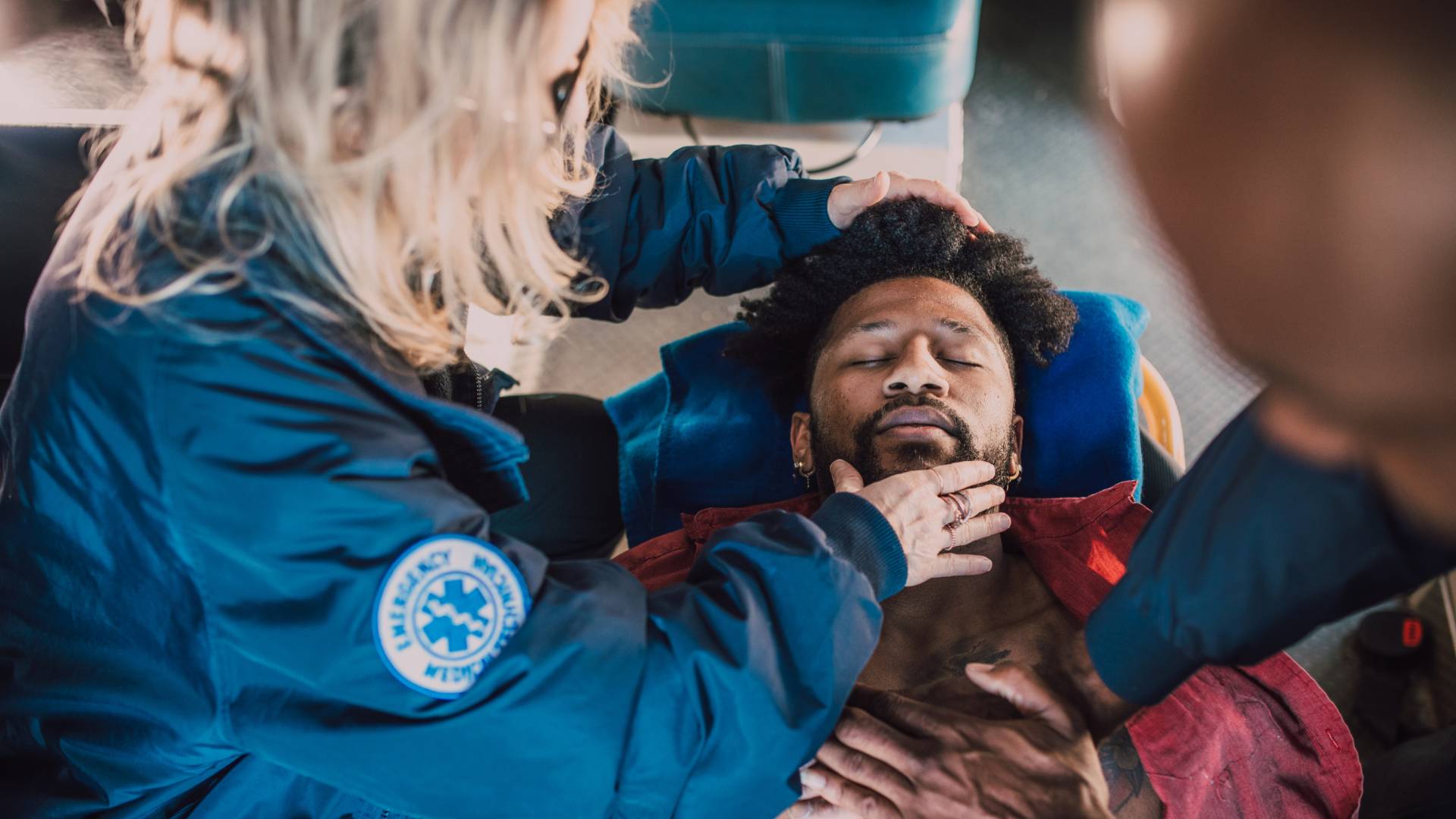 Knowing how to perform CPR is a valuable skill every person should have. In the event of cardiac arrest, administering CPR can help triple the chances of survival. Paired with the immediate use of an AED device, CPR is a proven life-saving technique.
Given that cardiac arrest is a condition that can happen anywhere, being prepared to act is crucial. However, there are still some spaces where cardiac arrest can occur more often. High-stress environments and places that deal with medical issues are prime examples, so people employed in such spaces are required to know CPR and act immediately.
In this article, we're going over the 10 career paths that require CPR certifications for their employees and where you can get this type of training.
Common Causes of Cardiac Arrest in the General Population
In 2022, nearly 1000 people experienced cardiac arrest every day. When added up, this number comes up to more than 350.000 individuals. Out of all these cases, 90% were fatal. The remaining 10% survived to see hospital discharge after receiving EMS treatment.
Given that modern living comes with a lot of highly stressful situations, the rise in cardiac arrest cases isn't surprising. Furthermore, it isn't only the elderly who experience them. In fact, in 2015, there were 7,037 children among the affected, alongside people of all age groups.
The most common causes and triggers of cardiac arrest in the general population include:
Arrhythmia or Ventricular Fibrillation
Elevated levels of magnesium and potassium
Factors that may also play a role in cardiac arrest cases are:
Hereditary predisposition
CPR Certification: Careers That Require CPR Training
Even though everyone should be trained in CPR, some people in certain professions have to learn how to administer CPR. These professions either deal with medical emergencies every day or take place in spaces where cardiac arrest can be more commonly seen.
EMT
Emergency medical personnel must always know how to perform CPR and work with various types of AEDs (automated external defibrillators). Furthermore, they are required to know CPR specific to infants, children, adults, and pregnant people.
They also need to be trained in using CPR instruments like bag-valve-masks.
Police Officer
Even though it's not their primary role, police officers have to go through CPR certification classes. Furthermore, many departments receive annual CPR refresher courses to keep their officers up to date.
CPR and first aid training are usually included in the Police Academy curriculum. However, whether an officer will administer CPR before paramedics arrive depends on the specific department's policy.
Hospital Staff
CPR, first aid, and how to work different life-saving devices is a mandatory knowledge and skills for doctors, nurses, and other healthcare providers.
There are several different courses available to healthcare providers. These include BLS (Basic Life Support) and ACLS (Advanced Cardiovascular Life Support, which covers CPR, AED use, and cardiac arrest management).
In addition, courses specific to pediatric care are also available. These include PALS (Pediatric Advanced Life Support) and PEARS (Pediatric Emergency Assessment, Recognition, and Stabilization).
Furthermore, many healthcare providers are also trained in the specifics of resuscitating individuals that use opioids and other drugs. The extent of the training that medical providers receive usually depends on their specialization and primary space of work.
Teacher
There are currently 18 states in which teachers are required by law to learn how to perform CPR and 38 states where CPR is part of the curriculum for high-school students.
Even though cardiac arrest episodes in children are rare, teachers must still receive CPR certification. In addition to CPR, teachers also get courses in First Aid. In many states that require this type of certification, the courses are part of the teaching certificate curriculum.
New teachers in these states receive training while getting their certification, while those who are already certified need to undergo a refresher course upon recertification.
Dentist and Dental Assistant
Dentists and dental assistants are considered part of the medical personnel group, which means they are obligated to know CPR and to receive BLS training.
Even though dental work isn't directly associated with cardiac arrest, dental workers need to be trained to respond in unforeseen situations. Furthermore, many dental clinics have an AED device on the premises.
Specific rules for the AED devices within dental clinics are supported by the FDI World Dental Federation, the largest organization representing dental workers worldwide.
Nursing Home Staff
The possibility of a cardiac arrest event within nursing homes is always relatively high. Statistics show that nursing homes experience 10.3% of the total number of cardiac arrest cases. Because of this, the nursing home staff is required to receive CPR certification.
The rules for nursing home employees state that a CPR-certified staff member should always be available and should always act unless a DNR (Do Not Resuscitate) form has been filled out and is on file.
Furthermore, no nursing home facility is allowed to implement a facility-wide no CPR policy.
Nursing home staff must renew their certification regularly, which has to include hands-on practice and in-person skill assessment. Online certification for nursing home employees is not possible.
Firefighter
Even though administering CPR isn't in a firefighter's primary job description, they are still required to receive CPR certification. Firefighters respond to a range of emergencies, many of which require immediate CPR to be performed.
In addition, firefighters need CPR training in order to help a fellow firefighter in a potential cardiac arrest episode. According to the NFPA, in 2019, out of 9 overall recorded firefighter deaths, 5 were due to a cardiac event, with 2 being caused by cardiac arrest.
Childcare Employee/Babysitter
Babysitters and childcare employees (nurseries, kindergarten teachers, etc.) are required to receive CPR certification with a special overview in pediatric response.
Even though they are not emergency responders, these employees are often the first ones to notice an event developing and need to be able to respond in a timely manner. For babysitters, specialized babysitter classes offer CPR training; however, a babysitter can also seek CPR certification on their own.
If you're ever in need of a babysitter, it's always best to hire one that has such certification and knows BLS. Just like all other teachers, nursery and kindergarten teachers are also required to receive and renew their CPR certifications.
Lifeguard
The nature of a lifeguard's job often requires an emergency response, so they always have to be trained in CPR. What's more, lifeguards should also maintain an up-to-date CPR certification.
Lifeguards receive water and land rescue techniques classes, which is a different type of CPR certification. They are also trained in AED use and first aid. A lifeguard CPR certification usually lasts 2 years, after which the individual needs to renew it.
Fitness Employee
Fitness instructors, coaches, and personal trainers should all know how to perform CPR. Even though, in some instances, these individuals aren't required to have certification, that doesn't mean they should avoid getting one.
Sports settings are often the scene of cardiac arrest in younger people, and being prepared to help can be life-saving.
According to statistics, 39% of cardiac arrest cases among individuals younger than 18 occurred in a sports setting. For individuals aged between 19 and 25, this number was 13%. 7% of individuals between the ages of 26 and 34 experienced cardiac arrest in a sports setting.
Whether at the pool, the gym, or the football field, sports-related cardiac arrest isn't uncommon, so people employed within those careers have to be certified to help.
How to Get Professional CPR Certification
If you're in a career that requires CPR certification, you'll often receive courses as part of your job training. However, some career paths may not include formal schooling, which in turn means individuals have to seek out their own certification programs.
Before deciding on a program, check whether your career requires in-person or online certification. If you are unsure, going with an in-person program may be best. In-person CPR courses offer more hands-on knowledge, which can help in real-life situations.
CPR training providers often have CPR certification programs that are career-specific and can help you get the training your position requires.